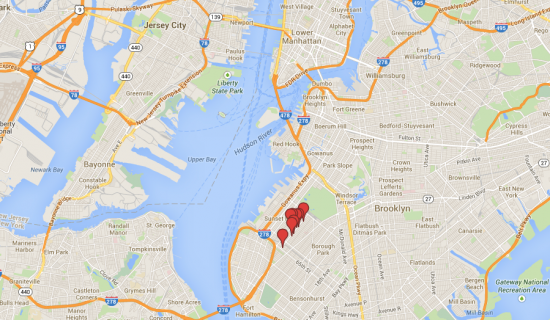 One of the food blogs on the Huffignton post did a write up of some of the local dumpling eateries with pretty decent reviews.
The article is worth a read
. Often times people live in a neighborhood and only venture within a six or seven block radius of where they live and and unless someone points them to something new in the neighborhood they don't take notice of the changes and goings on around them. The article covers 6 dumpling places. I know two of them very well since I go there often and it's a cheap eat. My favorite dumpling place is
Great Taste Dumpling
since I live only a couple of blocks from there and was even recently reviewed by Robert Siestema. They have a vinaigrette soy sauce which I prefer with my dumplings and it's convenient. If you're there try the Stir Noodles which are made from noodles using semolina flour. I always think of them as Fettuccine Chinese style. It's very rare to see semolina noodles in a Chinese place. They have a full menu as well so you can also get standard fare and other dishes unlike some of the other dumpling places..
If you want to get a clue where the best food in an area is, watch where the cops eat. For dumpling that would be
Kai Feng Fu Dumpling
. I haven't been there of late since Great Taste opened nearby but if it's convenient for you to go there by all means try them. The article mentions that
Hob Bo Kitchen
serves fried shrimp dumplings. I guess I will have to trek up to 58th street and give them a try sometime soon before I forget. Sunset Park has been getting a lot of attention in the food area and not just Chinese cuisine. We'll post on the other reviews when we stumble upon them in the future.
For addresses etc. check out the article.
Bon apetite...